Who Are Those Masked People?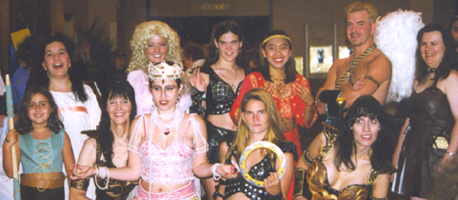 Cherry Hill Xena Con sported A LOT of great costumes, especially the Tataka, Callisto and Niama!!

Todd as Caesar posing
with a Roman soldier
(Todd made his costume)

CUTE!
Need I Say More?

Lady Godiva. I made
the castle & dragon
for her to wear

Borgified Janeway
Patti did a great job.

My Aunt Cindy as a clown
with Kristin as a bumblebee.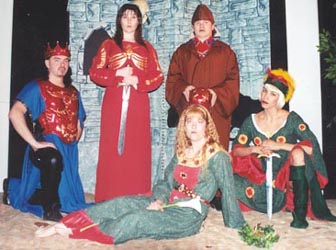 Of course, the Bitter Suite production saw a lot of great costumes,
all made by each person playing the part. Xima, myself, Rob and Patti made
several costumes a piece for their characters. Bitter Suite Callisto was
exact on detail, even her mannerisms!